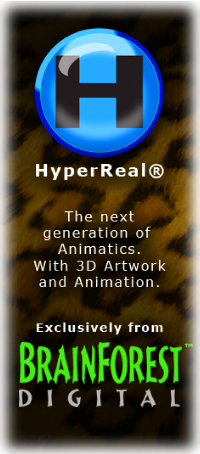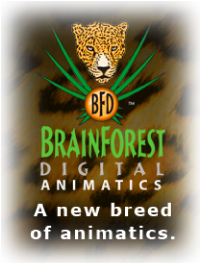 Everything you always wanted to know about animatics, but were afraid to ask.
Welcome
On this website, you'll find the latest information on animatics and everything associated with them, including storyboards, animation, testing facilities, and more.
Feel free to email us your editorial contributions, comments, and questions. We want this site to be a great reference for professionals and students alike.
We'll be adding more information about animatics in the film industry and the video game industry in the near future, as well as a timeline showing the evolution of animatics.
Please remember that the sample video and images provided on this website are copyright protected. Students and educators may feel free to copy our educational material for distribution. However, use of any material on this website for commercial purposes is strictly prohibited.








In General
Animatics are animated storyboards. They are used for various purposes depending on the medium for which they are being produced. Animatics are used every day in the advertising industry to test commercials. They're used to preview scenes of live-action films before they are shot. You'll also find animatics in the pre-production stages of animation and in the video game industry.
A Little History
Up until just a few years ago, animatics were produced by filming or videotaping storyboards. Over the last ten years, animatic production has become much more sophisiticated. Animatics are now produced with the aid of computer animation (2D or 3D), with special visual effects once reserved for high-end Hollywood productions.