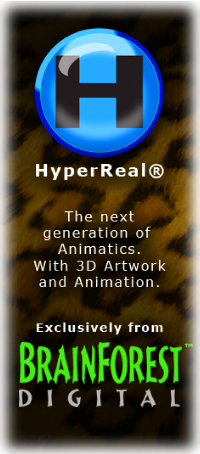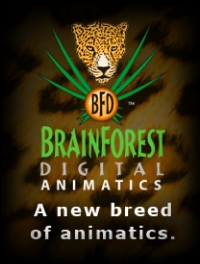 Everything you always wanted to know about animatics, but were afraid to ask.
Glossary
There are some terms in the previsualization, advertising, television, and film industries that you may not be familiar with. This glossary should be of some help.
Full-up Production
Full-up production is a term used in the production industry to represent production work completed at the final level, versus work that is done for testing or demo purposes.
Focus Groups
A focus group is a controlled study in which people who represent the viewing audience for a particular commercial, film, or television show are assembled in a room. In most cases, the focus group sits on one side of a two-way mirror, while the agency representatives and their clients (or, in the case of a television show, key members of the production staff accompanied by network heads) sit on the other side, hidden from the test group. Focus group sessions are usually videotaped and studied at length later in order to evaluate the group's reaction to the material presented.
Rip-o-matic
If you have ever heard the term "rip" applied to copying a track from a CD to a playlist on your computer or iPod, then you know what this means. A rip-o-matic is a test commercial edited together from preexisting footage that has been "ripped off" from a film, television show, or commercial.
HyperReal®
HyperReal® is a proprietary style of art developed by BrainForest Digital. It is used for Storyboards and Animatics on occasions where the job requires a more photographic, or "hyper real" look to the characters.