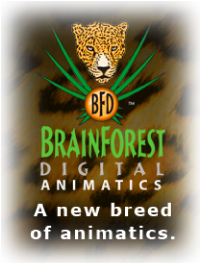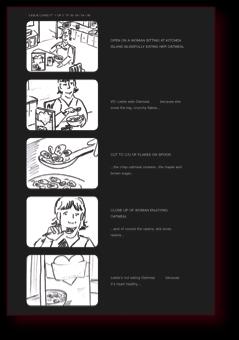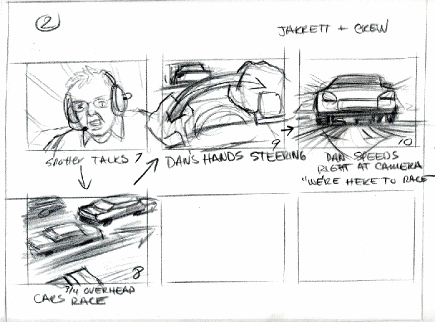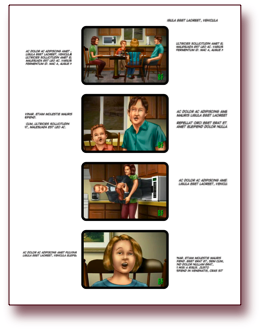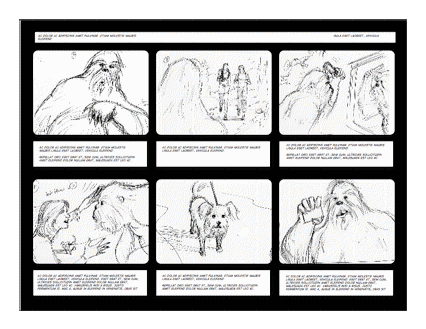 Everything you always wanted to know about animatics, but were afraid to ask.
Storyboards
Storyboards are a series of frames with drawings and words from a script. Visually, they resemble a comic book. The art in a storyboard is usually rough pencils, but it can be full-color art, 3-D figures (like HyperReal®), photography, or a combination of two or more of these.
After the script is written for a given commercial, film, or TV show, storyboards are the next step.
Storyboards are most often used in film and television as the first step to illustrate a visually complex scene and attempt to conceptualize its workings.








After the storyboard, the next step is producing an animatic. The artwork from the storyboard is rarely used to produce the final animatic, as it is usually either too rough or not prepared for easy animation.
Check out a sample storyboard, courtesy of BrainForest Digital, by clicking on the magnifying glass.